Here are some short sample movie clips - I change these every week so check back next week for some more hot speedo movie samples.
Speedo Students 1st Time
Movie Length: 25 mins and 41 secs
Description: Speedo Student (19yo) got in trouble for posing and jerking off at his college... it lead to his first professional porn shoot and while it is his first professional shoot, Speedo Student bottoms like a pro.
Junior Lifeguards
Movie Length: 7 mins and 29 secs
Description: This movie is shot by two junior lifeguards who snuck off the job for a blowjob (and some fucking). You get to enjoy looking down as this 20yo gobbles up his fellow lifeguards cock.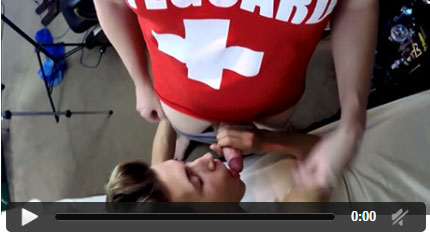 Waking up to Cock
Movie Length: 16 mins and 28 secs
Description: What do you do when you boyfriend is being a sleepy head? Wake him up with a mouthful of cock of course. That would wake me up. The speedo boyfriend doesn't keep his speedos on for long unfortunately.